Home
Products
HiFi Cabinets
Updates
DDQ5-2 New Type Woofer
2 * 'V' sets, 4 * 5 inch cones
Features:
Unique Patented Design
Symmetrical Motion Structure Technology
Frequency range: 42Hz ~ 1600Hz +/-3dB
Sensitivity: 86dB @ 1 W / 1 m
Rated Power: 50VA
F0: 60Hz +/- 10%
Impedance: 8 Ohm
Dimension: 20.6 * 16.5 * 14 (Height * Width * Depth Unit: cm)
Faceplate: Brushed Aluminium(black)+metal mask
DDQ5-2 Photo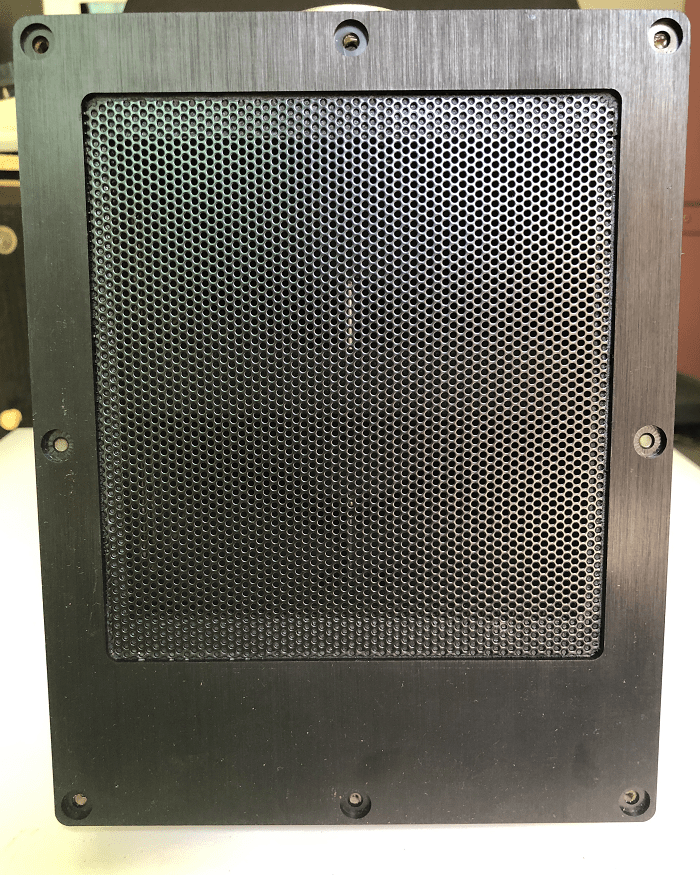 SPL vs IMP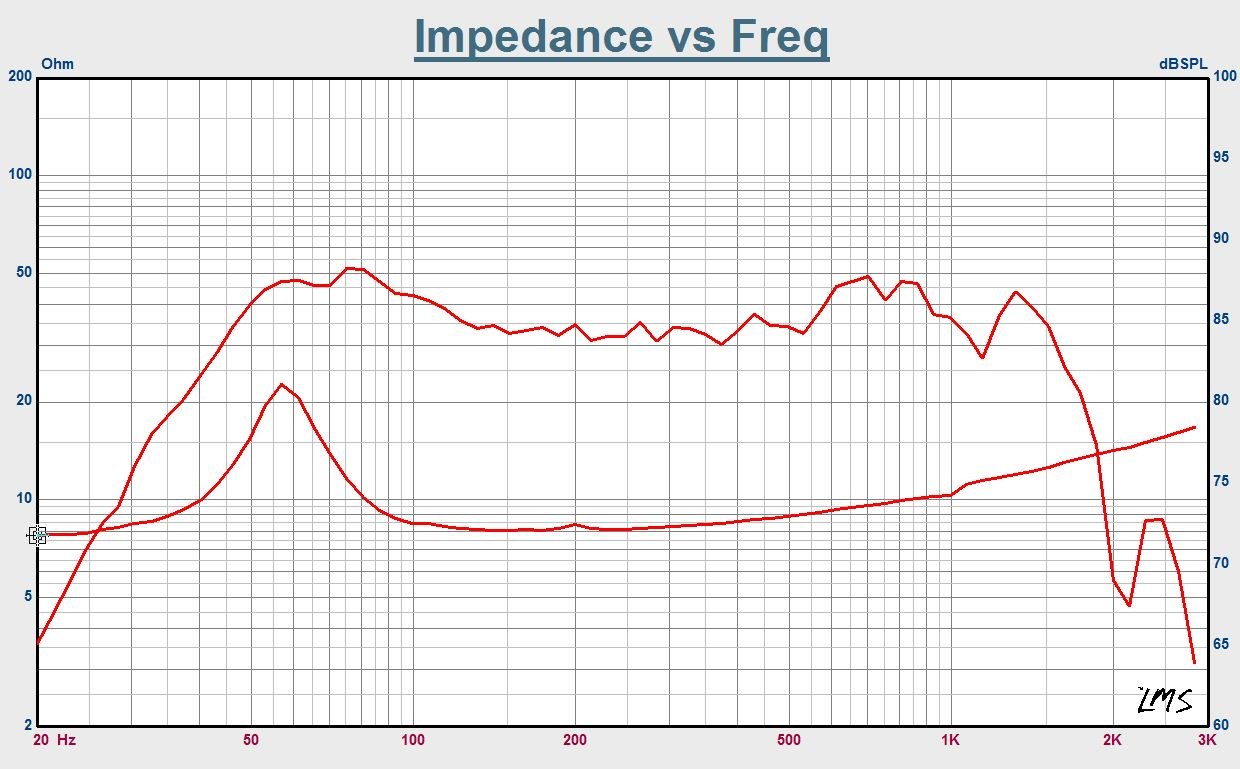 Notice:This is a near-field curve(10cm with a magnitude offset post-processing). The measurement environment is a big sealed MDF box(volume is about 400L, 60cm*122cm*55cm, very similar to a infinite baffle). This is an authentic raw data without any smooth processing! Please give extra attention to the performance below 100Hz!
DDQ5-2 vs 5-inch TRADITIONAL WOOFER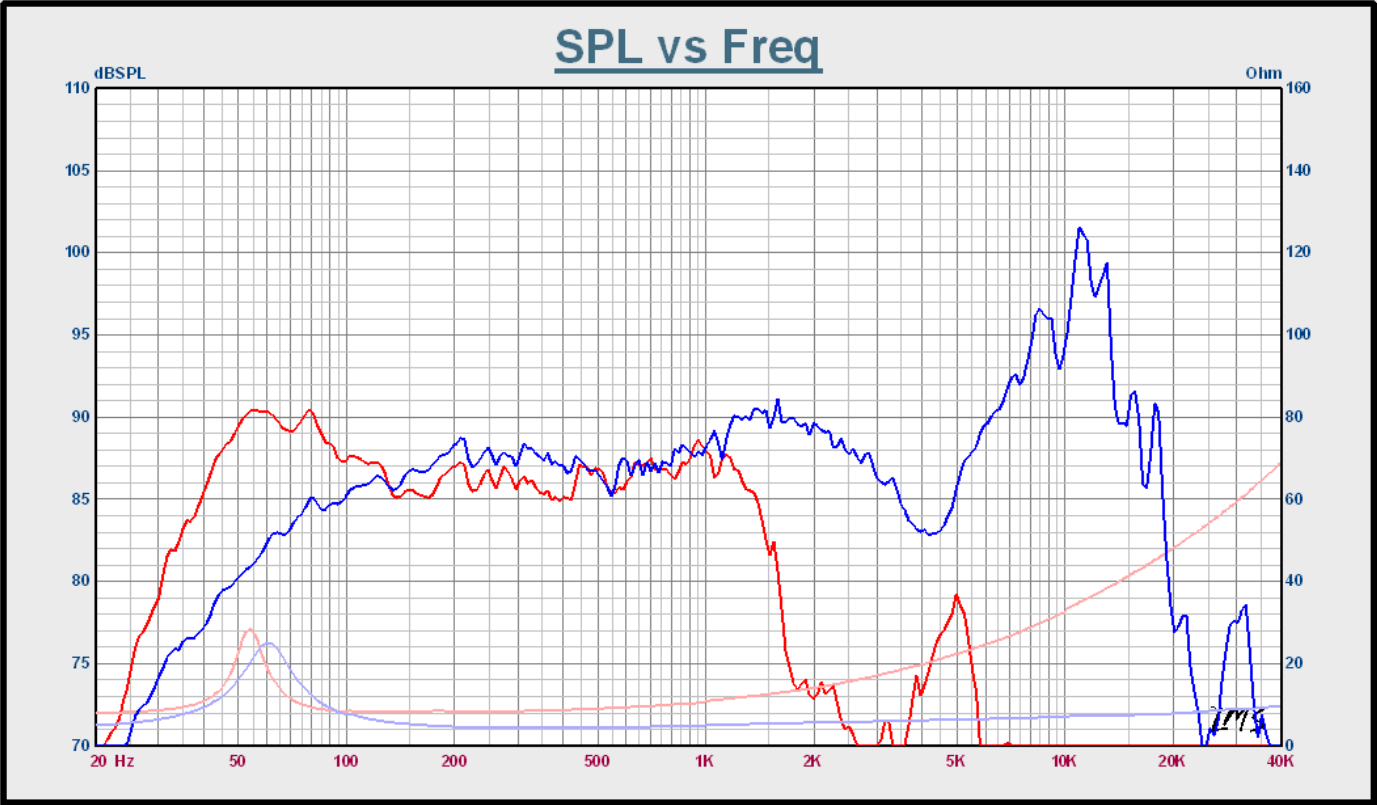 Notice: DDQ5-2'curve was tinted red & 5-inch woofer's curve was tinted blue, the two bottom curves tinted with light colors were their impedance comparision. They have similar F0 but totally different bass performance below 100Hz! (click pic for large view)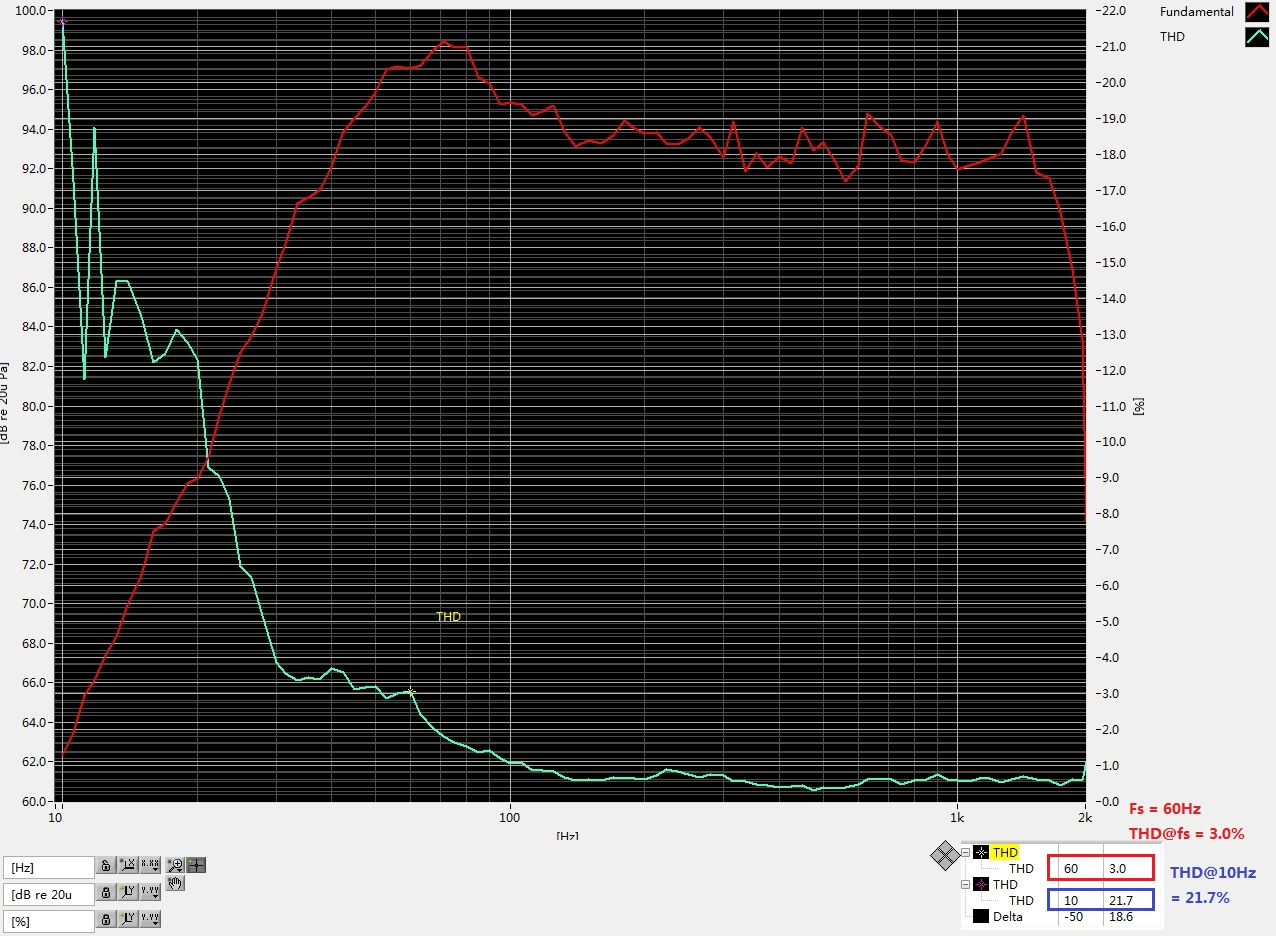 Fig 1. DDQ5-2 SPL(94dB) vs. THD (SoundCheckTM)
Fig 2. 5-inch Woofer SPL(94dB) vs. THD (SoundCheckTM)
Notice: DDQ5-2's THD is much lower than traditional structure 5-inch woofer. At Fs the DDQ5-2's THD is 3.0% but the comparison is 3.7%. At 10Hz the DDQ5-2's THD is 21.7% but the comparison is 64.7%. So DDQ5-2 could give a much better bass quality! DDQ5-2 is very suitalbe for small bookself cabinet.(click for large view)
APPLICATION
A 2-way floor-standing or bookshelf HiFi system with CQ76 or CQ66(SACD) tweeter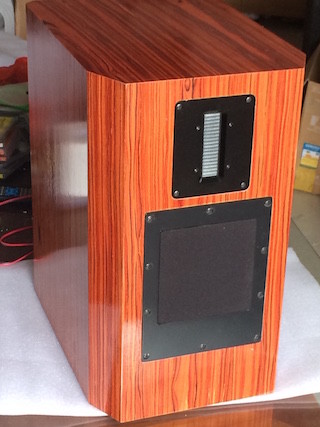 A bookshelf mounted with CQ76 and DDQ5-2(click for more)
RELATED DOWNLOADS