Home
Products
HiFi Cabinets
Updates
DDQ8-2 New Type Woofer
2 * 'V' sets, 4 * 8-inch cones
Features:
Unique Patented Design
Symmetrical Motion Structure Technology
Frequency range: 27Hz ~ 1150Hz +/-3dB
Sensitivity: 88dB @ 1 W / 1 m
Rated Power: 100VA
F0: 32Hz +/- 10%
Impedance: 8 Ohm
Dimension: 28.2 * 24.4 * 21 (Height * Width * Depth Unit: cm)
Faceplate: Brushed Aluminium(black)+metal mask
DDQ8-2 Photo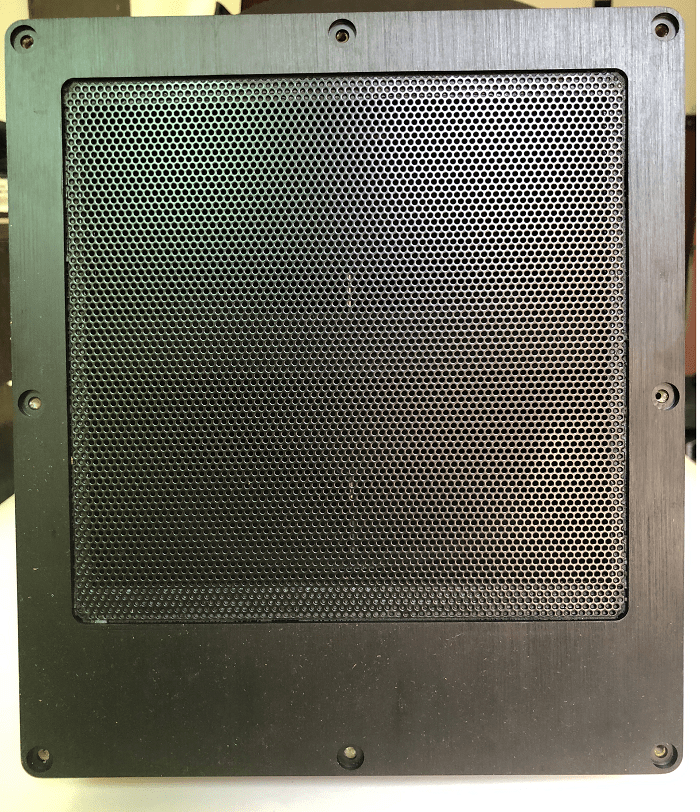 SPL vs IMP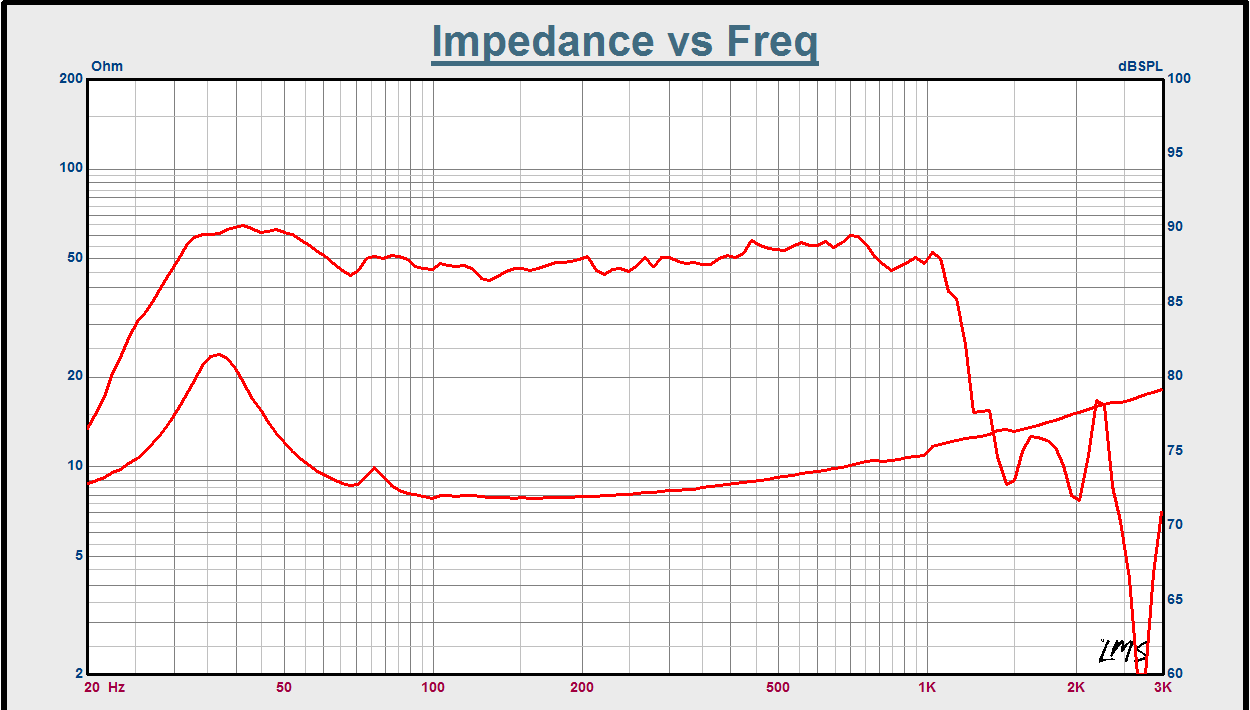 Notice:This is a near-field curve(10cm with a magnitude offset post-processing). The measurement environment is a big sealed MDF box(volume is about 400L, 60cm*122cm*55cm, very similar to a infinite baffle). This is an authentic raw data without any smooth processing! Please give extra attention to the performance below 100Hz!
DDQ8-2 vs 8-inch TRADITIONAL WOOFER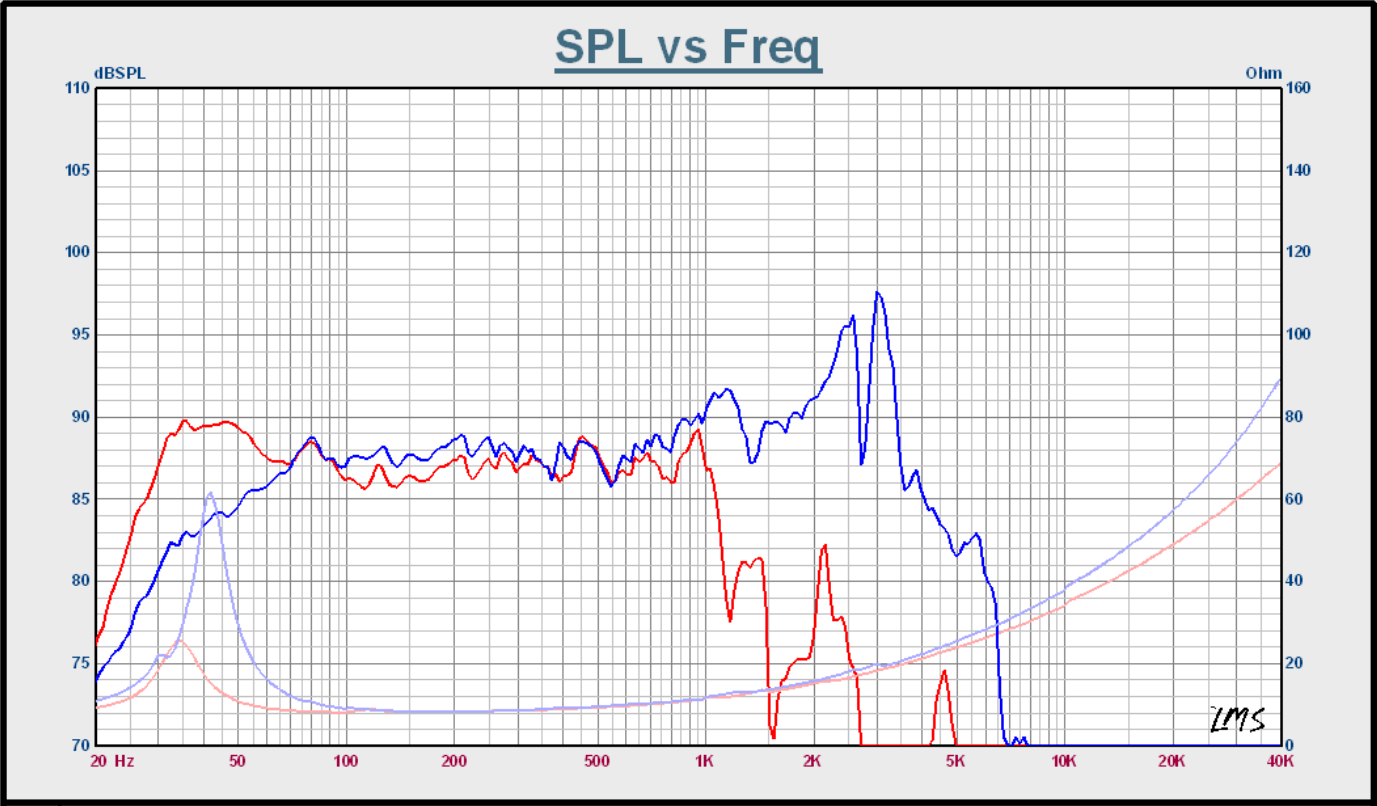 Notice: DDQ8-2'curve was tinted red & 8-inch woofer's curve was tinted blue, the two bottom curves tinted with light colors were their impedance comparision. DDQ8-2 has lower F0 and totally different bass performance! (click for large view)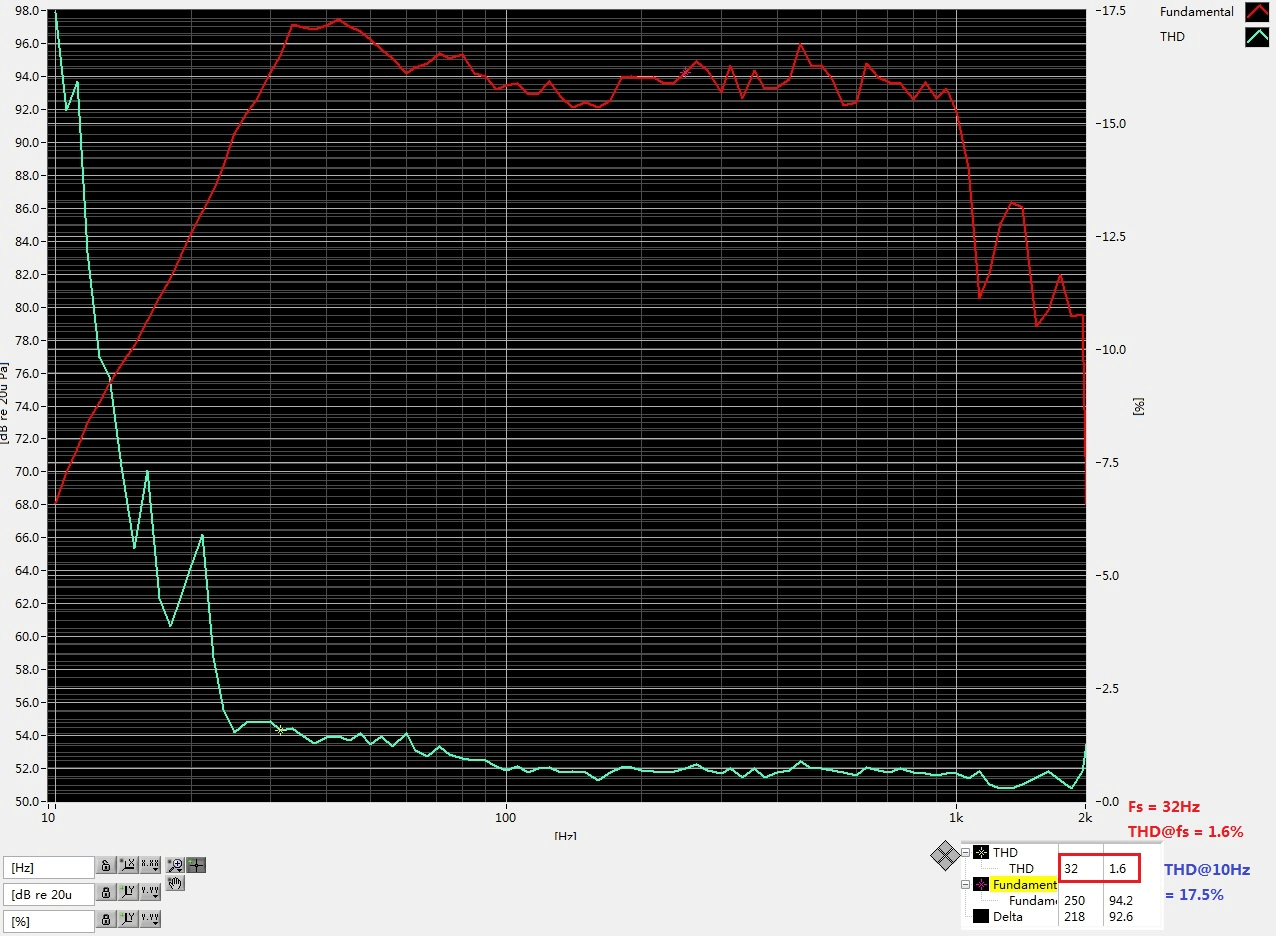 Fig 1. DDQ8-2 SPL(94dB) vs. THD (SoundCheckTM)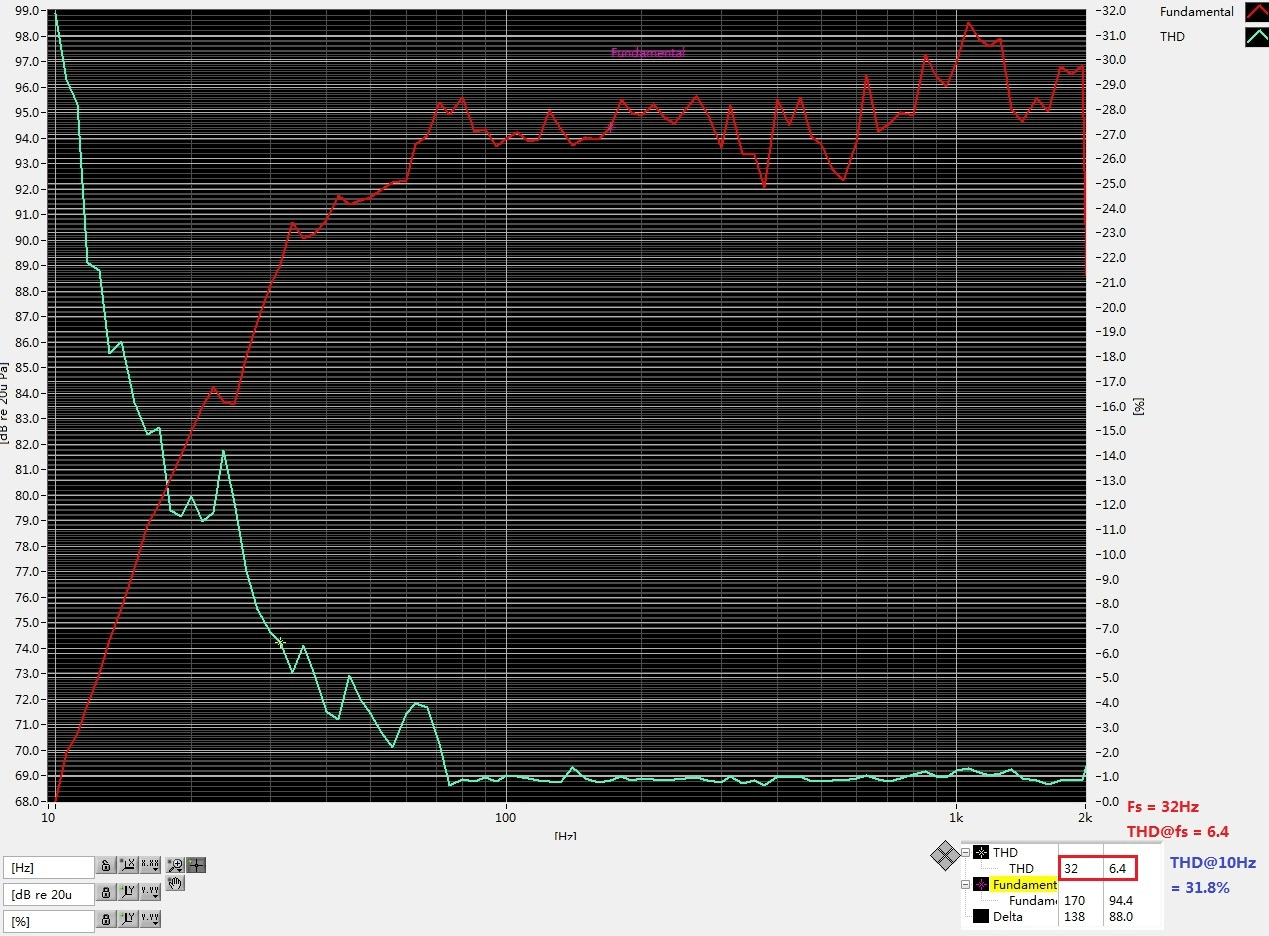 Fig 2. 8-inch Woofer SPL(94dB) vs. THD (SoundCheckTM)
Notice: DDQ8-2's THD is much lower than traditional structure 8-inch woofer. At Fs the DDQ8-2's THD is only 1.6% but the comparison is 6.4%. At 10Hz the DDQ8-2's THD is 17.5% but the comparison is 31.8%. So DDQ could give a much better bass quality!(click for large view)
RELATED DOWNLOADS: