Home
Products
HiFi Cabinets
Updates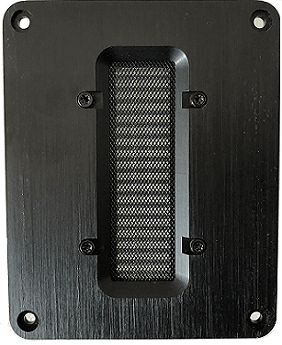 76mm*20mm diaphragm dimension

Features:
Unique Patented Design
Accurate piston motion
Frequency range: 1000Hz ~ 30000Hz
Flat response:

1000

~ 20000Hz < +/-2dB
20000 ~ 28000Hz < +4dB/-2dB

Reliably crossover @ 1000Hz

Sensitivity: 91dB @ 1 W / 1 m
THD: 1000Hz~10000Hz < 1%
Rated power: 25VA
(1000~15000Hz sine wave 3-minutes test)
Download:
Question: What's the major difference between CQ76B and CQ76?
Answer:
CQ76B
has wider diaphragm and bigger back cavity for the purpose of extending its low-end freq limit(crossover@1000Hz & THD < 1%) and matching bigger calibre woofers(12-15 inch traditional woofer with rubber or foam surround, etc).
What's more, it could match with our patented woofer DDQ8-2 (it could work at 1100Hz) directly and build a perfect 2-way HiFi system.
But this achievement was acquired at the cost of high-end freq limit. CQ76B could only reach to 28000Hz.
CQ76
could work at 1500Hz reliably(it could match with 10inch traditional woofer for most home 2-way Hifi systems) and its high-end freq limit could reach to 32000Hz.
What's more, it could match with our patented woofer DDQ6-2 and DDQ5-2 directly.
CQ76B THD Curve(SoundCheckTM)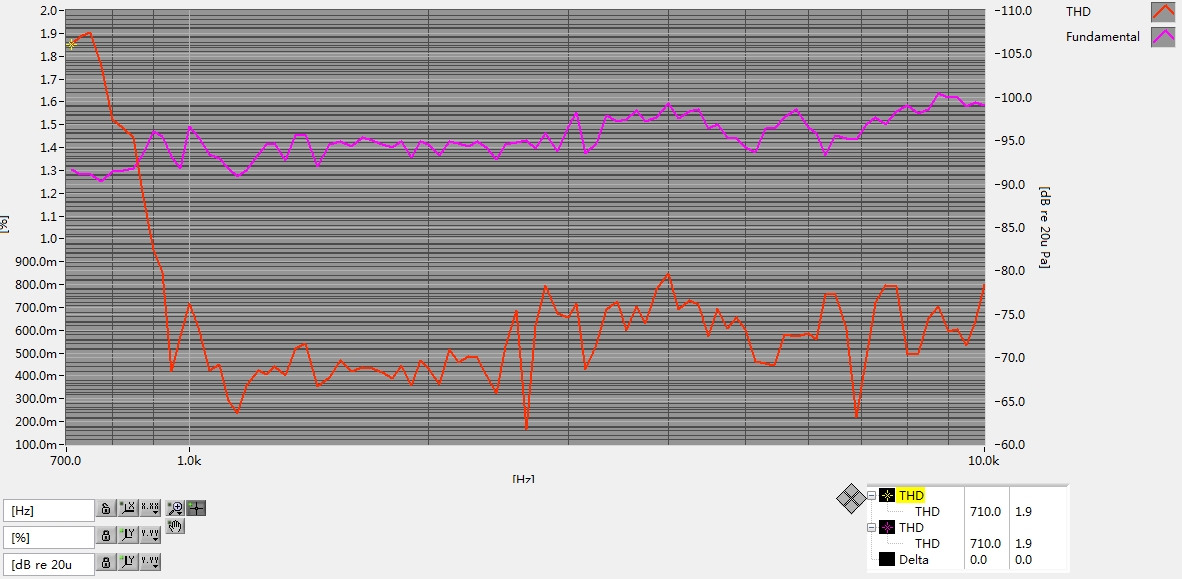 CQ76B Harmonics(SoundCheckTM)