Home
Products
HiFi Cabinets
Updates
DDQ10-2 New Type Woofer
2 * 'V' sets, 4 * 10-inch cones
Features:
Unique Patented Design
Symmetrical Motion Structure Technology
Frequency range: 21Hz ~ 1100Hz (-3dB)
Sensitivity: 89dB @ 1 W / 1 m
Rated Power: 100VA
F0: 25Hz +/- 10%
Impedance: 8 Ohm
Dimension: 29.7 * 30 * 26 (Height * Width * Depth Unit: cm)
Faceplate: Brushed Aluminium(black)+metal mask
DDQ10-2 Photo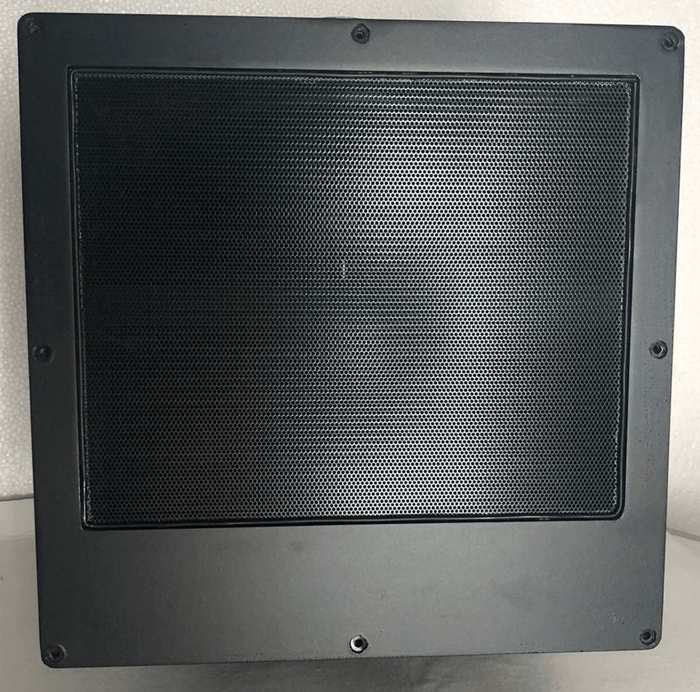 SPL vs IMP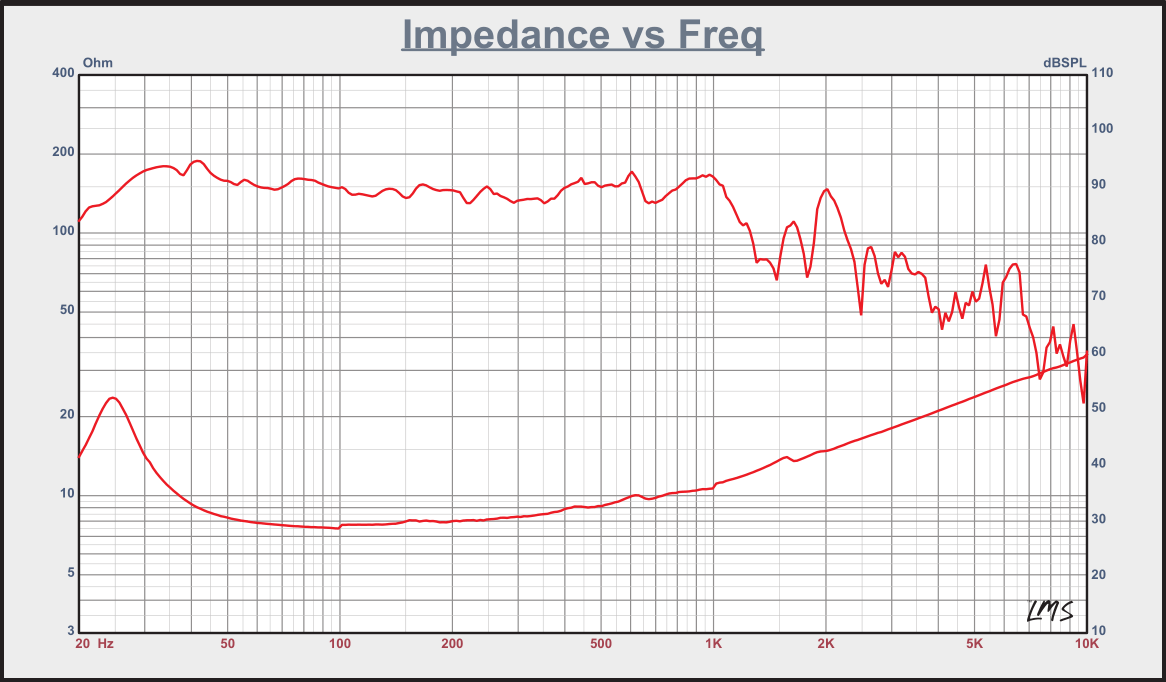 Notice:This is a near-field curve(10cm with a magnitude offset post-processing). The measurement environment is a big sealed MDF box(volume is about 400L, 60cm*122cm*55cm, very similar to a infinite baffle). This is an authentic raw data without any smooth processing! Please give extra attention to the performance below 100Hz!
THD TEST DDQ10-2 vs 12 inch TRADITIONAL WOOFER (condition: 95dB@1KHz)
CLICK PICTURE TO ENLARGE
Software: SoundCheck™
Sensitivity: 95dB@1KHz
LEGENDS:
PURPLE
curve(Sensitivity, left scale, unit dB)
AQUA
curve(THD, right scale, unit percent)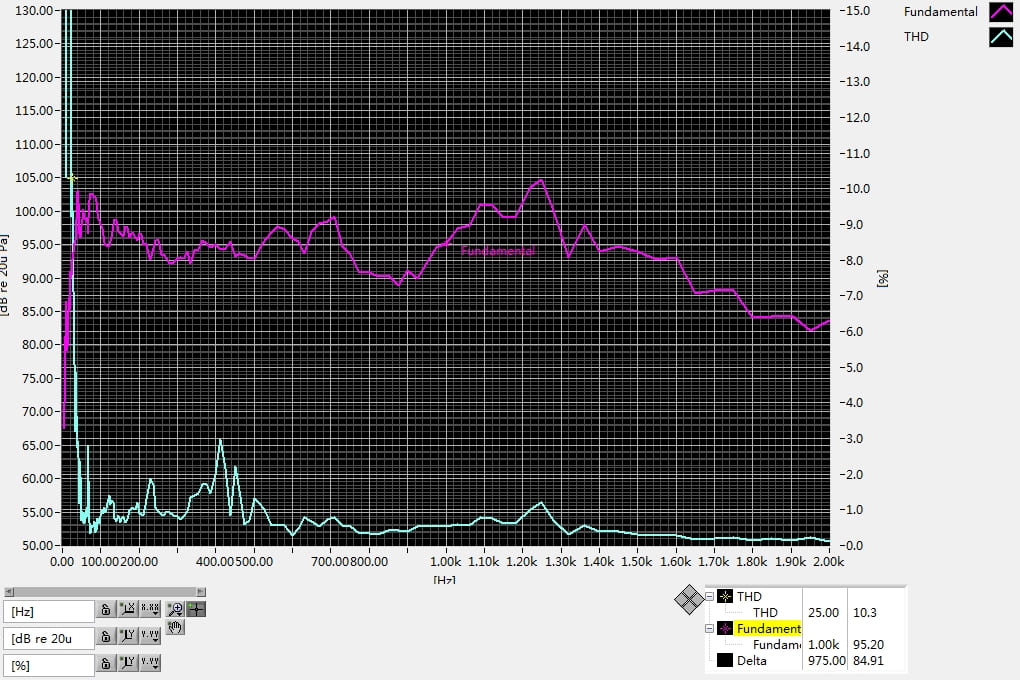 Fig.1 THD curve of 12' woofer(THD: 10.3%@25Hz)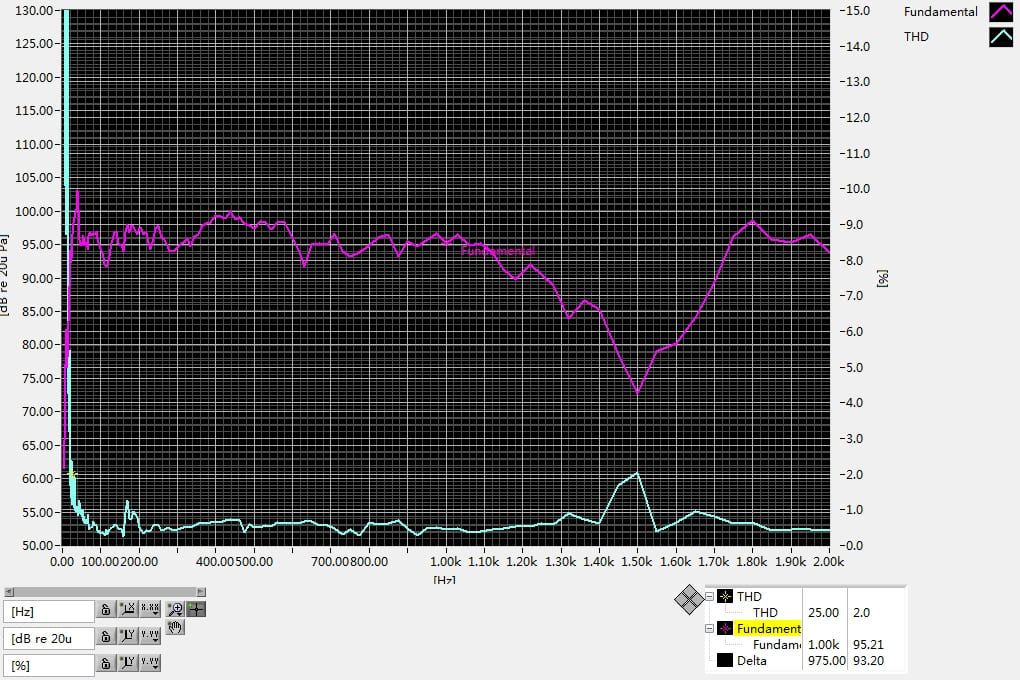 Fig.2 THD curve of DDQ10-2(THD: 2%@25Hz)
Harmonics vs Sensitivity (condition: 95dB@1KHz)
LEGENDS:
RED
curve(2nd harmonic, left scale, unit dB)
GREEN
curve(3rd harmonic, left scale, unit dB)
WHITE
curve(5th harmonic, left scale, unit dB)
PURPLE
curve(sensitivity, left scale,unit dB)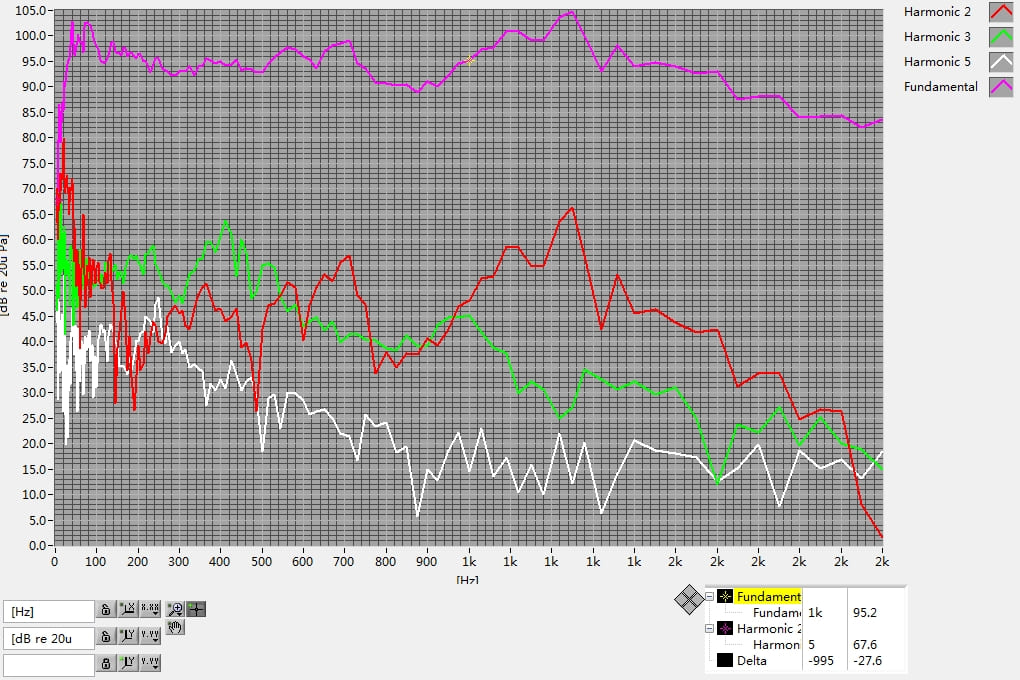 Fig.3 HARMONICS of 12' Woofer(
3rd harmonic
in 20-400Hz: about 55dB on average)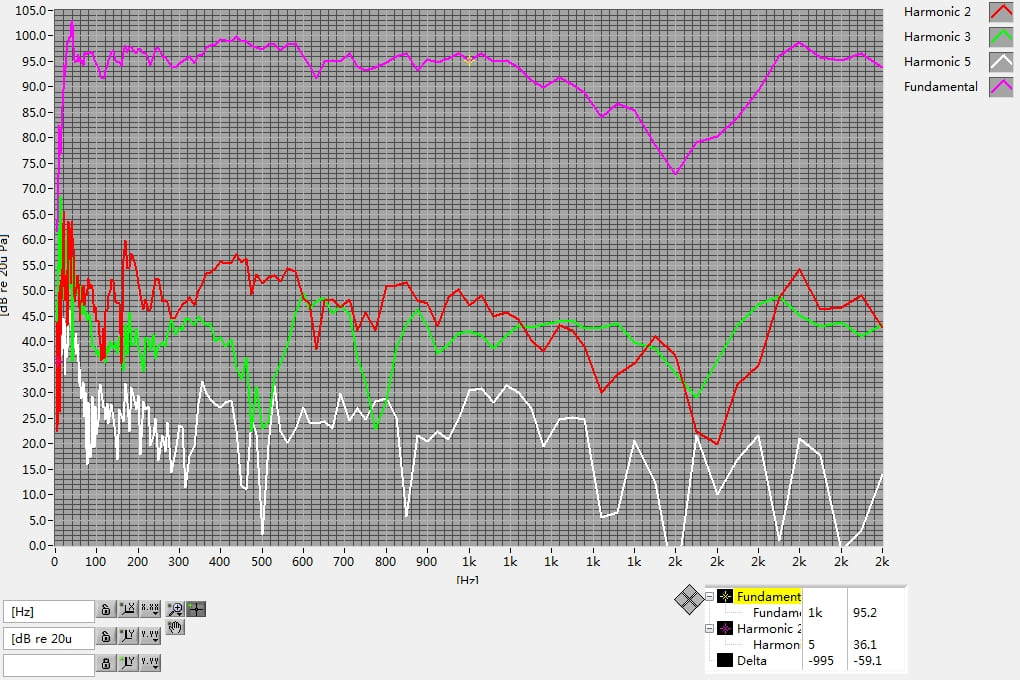 Fig.4 HARMONICS of DDQ10-2(
3rd harmonic
in 20-400Hz: about 43dB on average)
RELATED DOWNLOADS: